Trade-In Tool
KBB Trade In Your Vehicle in Merrill, WI
If you've decided it's time to sell your car, truck, or SUV, look no further than Brickner's Park City in Merrill, WI. Our Chrysler Dodge Jeep Ram dealership will purchase a variety of models, regardless of make. Find out about the process of valuing your trade on this page, or call our dealership at (715) 539-6817. If you're looking to purchase a new vehicle after selling, be sure to check out our online inventory to view our current models for sale and use our apply for financing tool to start the purchase process.
Sell My Car in Merrill, WI
Are you looking to sell your car, truck, or SUV? Brickner's Park City in Merrill, WI, is the place to be. Our Kelley Blue Book® pricing will have you behind the wheel in no time.
Use Trade-in Tool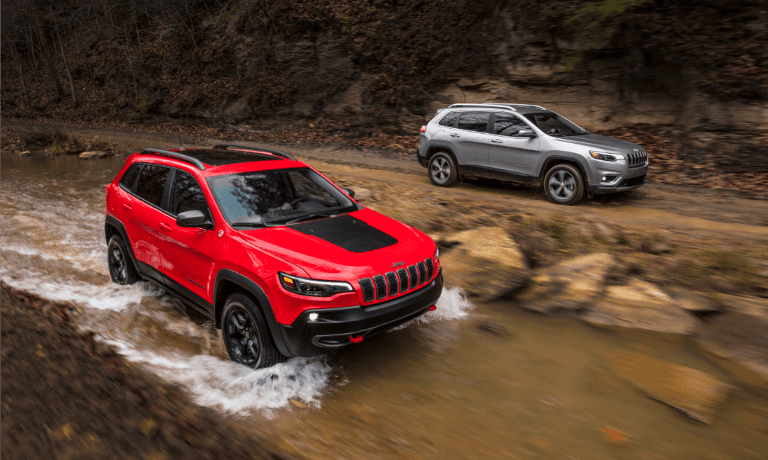 How Much is My Car Worth?
Your vehicle's worth depends on a number of factors, including age, mileage, make and model, and condition.
Age
Your vehicle's value based on age depends heavily on additional factors. If your vehicle is an older model in excellent condition and of a sought-after make and model, the value could increase.
Mileage
Generally, lower-mileage vehicles with less wear and tear on critical systems and components are of more value than higher-mileage models.
Make & Model
Is your vehicle a popular or coveted make and model? If yes, you're more likely to receive a higher vehicle estimate.
Condition
What kind of condition is your car, truck, or SUV in? If your vehicle's wear and tear is minimal, you'll find that you may get a greater estimate when you request a quote.
Maximize Your Vehicle Resale Value in Merrill, WI
If you think you're ready to sell your vehicle, contact our dealership by phone at (715) 539-6817 to discuss your next steps. You can also stop by our location during normal business hours. We are located at 3000 East Main Street in Merrill, WI.
Why Trade In Your Car, Truck, or SUV at Brickner's Park City?
If you're looking for a friendly, professional staff and a convenient location, Brickner's Park City is the place to go to resell your vehicle. We will work with you to find a price that works for all parties involved. For more information about our dealership and hours and directions, explore our about us page.